Insurance professionals gathered at the highly anticipated CTYIP Holiday Social to celebrate the New Year and toast to great successes in 2019.
Approximately 60 attendees, including CTYIP directors, members, agents and company representatives attended the event, held at Chango Rosa in Hartford. It featured a networking reception that included industry-related discussions, raffles, guacamole, tacos, churros and an open bar.
We hope to see you at the next CTYIP networking event, Thursday, May 2 at Bar New Haven. Watch your CTYIP publications and website for more details.
Thank you to our generous sponsors.
Event sponsored by:

Raffle prizes and open bar sponsored by: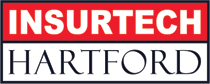 Scenes from the event